You can pre-purchase your tour "ticket" (the Coop Tour brochure) now on Brown Paper Tickets.  Get your map while supplies last! Online ticket sales end 3/29/2013 at 11:59 p.m.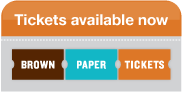 Date: March 30, 2013
Time: 10 a.m. – 4:00 p.m. **rain or shine**
** ALL TICKET SALES ARE FINAL. **
** NOTE THAT YOU WILL NOT BE ABLE TO DOWNLOAD THE MAP FROM THIS PURCHASE.  However, you can read coop descriptions online in advance. See more details below. **
Location: Coops in the Austin City Limits. Purchased maps will show coop locations.  The ticket(s) you are buying on Brown Paper TIckets is for the map for the tour and can be picked up at will call the week leading up to or the day of the tour.  You can share a purchased map with other people in your touring party.
You can pick up the pre-purchased ticket(s)/map the week prior to the tour at Buck Moore Feed and Supply, 5237 N. Lamar, Austin, TX. Watch AustinCoopTour.org for more details.
Prefer to buy at a counter? Buck Moore Feed and Callahans General Store at 501 Bastrop Highway / 183 S., Austin, TX, 78741 are selling tickets for walk ups in limited supplies, while suplies last.
Tickets will also be on sale on Tour Day beginning at 9 a.m. from the Information Center at Buck Moore Feed and Supply, 5237 N. Lamar Blvd., Austin, TX, 78751.
Supplies are limited for tour brochures/maps.
Check out the Tour FAQ at:
VISITOR GUIDELINES:
This is an outdoor event. Please dress and hydrate accordingly.
* Restrooms will not be available for use at coop locations.
* Do not bring any dogs or pets on the tour.
* Do not chase, taunt, feed or handle any birds or other pets on the coop owner's property.
* Be considerate of our neighbors. Park all vehicles on the street or in designated areas without blocking driveways.
* Stay in designated areas around the homes and coops.
* Supervise your children.
* Refrain from smoking at coop sites.
By Participating in the Tour…
I acknowledge that the Funky Chicken Coop Tour is a voluntary event. I hereby assume all of the risks of participating and/or volunteering in this event. I realize that liability may arise from negligence or carelessness on the part of the persons or entities being released, from dangerous or defective equipment or property owned, maintained or controlled by them or because of their possible liability without fault.
I acknowledge that this Accident Waiver and Release of Liability will be used by the event holders, sponsors, and organizers, in which I may participate and that it will govern my actions and responsibilities at said event.
I hereby take action for myself, my executors, administrators, heirs, next of kin, successors, and assigns as follows: (A) Waive, Release and Discharge from any and all liability for my death, disability, personal injury, property damage, property theft or actions of any kind which may hereafter accrue to me including my traveling to and from this event, THE FOLLOWING ENTITIES OR PERSONS: Urban Poultry Association of Texas, Inc., its directors, Mary Michelle Hernandez, Carla Allen, and Doug Addison, officers, employees, volunteers, representatives, and agents, the event holders, event sponsors, event directors, event volunteers; (B) Indemnify and Hold Harmless the entities or persons mentioned in this paragraph from any and all liabilities or claims made as a result of participation in this event, whether caused by the negligence of releases or otherwise.
I understand that at this event or related activities, I may be photographed. I agree to allow my photo, video or film likeness to be used for any legitimate purpose by the event holders, producers, sponsors, organizers and or assigns.
This Accident Waiver and Release of Liability shall be construed broadly to provide a release and waiver to the maximum extent permissible under applicable law
I hereby certify that I have read this document; and, I understand its content.